Premier Luxury Addiction Treatment Center
Welcome to The Poseidon Method!
At The Poseidon Method we offer fully customizable treatment plans for individuals suffering from alcohol & substance dependency. Tailored 1on1 in Mykonos Island our treatment protocol is highly sought after by VIP clientele, including celebrities, politicians & anyone in need of extreme discreetness.
Getting to the root of healing the underlying conditions that are causing you to use drugs and alcohol is our number one goal. We provide an evidence based medical program tailored to each patient individually. The Poseidon Method team and local healthcare providers will develop a custom treatment plan that works for you in order to experience living in a new environment alcohol and substance free.
When you arrive in Mykonos our driver will meet you either at the boat port or airport to accompany you to the villa. Upon arrival you will be met by our multidisciplinary medical team which includes a psychiatrist, psychologist, addiction counselor, physiotherapist, and physical trainer. In addition, your private chef & personal assistant will be there to go over your individual meal plan and specific daily requests. Your intake process shall take no more than 45 minutes as we will assist you with settling into your villa bedroom and the start of your medication detox protocol.
Our program's effectiveness is based on the principle that every client is unique and must be provided with a private sober living experience. Our local physicians can guarantee that your initial detox stages will be painless and offer a longer-term solution such as Vivitrol for maximum results. Many rehabilitation programs claim to offer the same approach, yet The Poseidon Method uses the latest advancements in Addiction Medicine to provide long term solutions.
Mykonos Detox House
Start with a tour of Detox Property option. Your first 10 days at this island at a great property. Once you are ready and medically clear, you will be transferred to our  local clinician Main Residence (Poseidon Palace).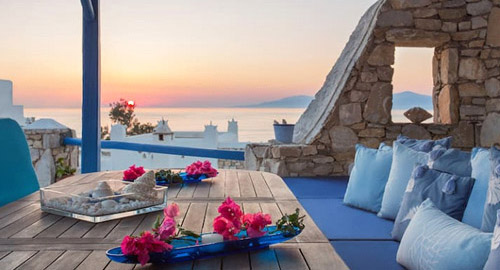 Experience our Main Facility
(Poseidon Method)
Tour our stunning Mykonos Island haven, where addiction is treated in a secure and friendly environment where you will feel right at home.
A cure For Addiction, Not more treatment
Call: +30(211)198-0645
Poseidon Method Program Treatment Methods
---
EUROPE'S ONLY VIVITROL® FOR ALCOHOLISM PROVIDER
---
THERE'S HELP FOR YOU OR YOUR LOVED ONE WITH ALCOHOL DEPENDENCE.
VIVITROL® naltrexone for extended-release injectable suspension is a once-monthly treatment proven to help reduce heavy drinking days in alcohol-dependent patients when used with in-House Rehab physician counseling.
Alternative Method & Requests
---
Kosher or Halal Diet
(All Approval Levels)
It's Time For a Real Solution, Not More Treatment
Call: +30(211)198-0645
The Poseidon Method Addiction Referral Treatment Centers

Athens and Mykonos, Greece
Open 24 Hours • +30(211)198-0645