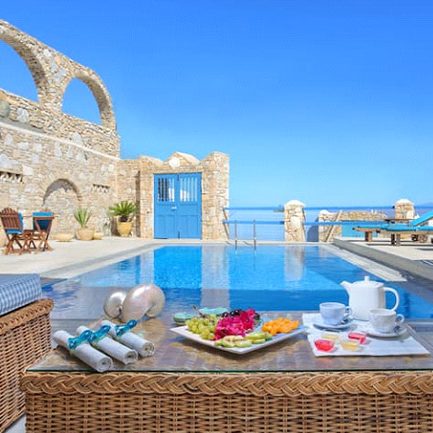 LUXURY PRIVATE REHAB IN GREECE
Addiction Medicine Clinics
POSEIDON METHOD LUXURY PROGRAM EXPERIENCE
The Poseidon Method is the product of one man's long-held dream of creating an internationally acknowledged Rehab center of excellence for individual and family healing.
The goal was to construct a bilingual international inpatient clinic with English as the primary language. In an isolated and beautifully constructed and safe setting, The Poseidon Method offers premium individualized treatment and a route to recovery that is entirely sensitive to individual requirements, with all the options, resources, and safety of an inpatient medical clinic experience.
The Poseidon Luxury rehab program experience is a proven successful rehabilitation method that begins with a change in surroundings and provides the opportunity for a successful recovery. Our management firm offers an integrated educational program, a holistic 30-day no-drug experience, a referral program for medical professionals, and a performance marketing department with digital software suites for autonomous practice management and success. Our Greek Rehab Centers, practice management, electronic health records, patient engagement, telemedicine, rooming, reputation management, small luxury 30 to 90 days after detox and rehab, Halfway House management operations.
Our mission is to assist our patients in overcoming and managing their addictions in order to save their lives. Through the healing power of professional rehabilitation procedures, we hope to inspire and enrich people's lives. Our mission is to provide a platform for people and their families to reach their full potential via practical education and rehabilitation. Our definition of rehabilitation is an act arising from a humanitarian practice that includes, but is not limited to, medical detoxification, physical exercise, nutrition, social balance, and rest, all of which are necessary for human self-realization.
The Poseidon Method Luxury rehab program Centers" team currently comprises of over 18 specialists with diverse backgrounds in the health and business profession. We strongly believe in and are committed to making a better world for the people.
Poseidon Method Luxury rehabs are inpatient centers dedicated to treating people battling addiction in a resort-like setting. Poseidon Method Luxury rehab provide their patients' treatment for drugs, alcohol, and other addictions. Much like other rehabs, they offer traditional therapies like cognitive behavioral therapy (CBT). What makes the lux centers unique are their high-end amenities.
Greece is renowned for its safety and beautiful blue coastline and colors.
The Poseidon Method Referral Service for Addiction Treatment Centers
Florida, Athens or Mykonos, Greece
Open 24 Hours • USA (202)-370-7462 • Greece +30 (210) 300-8553